See more information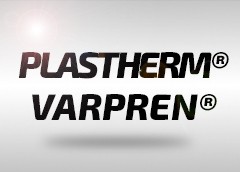 OMERIN USA designs and manufactures a wide range of wires and cables for general wiring. Our comprehensive range of products: PLASTHERM® (thermoplastic and TPE wires and cables) and VARPREN® (wires and cables with special cross-linked Varpren® insulation) enable us to offer solutions for almost any application for operating temperature from +50°C to +125°C in rigid or flexible installations. Our products comply with the north american standards and certifications: UL, cUL and CSA to guarantee top-notch reliability and quality. Discover all our electrical wires, cables and insulated sleevings: cross linked elastomer insulated wire, thermoplastic insulated wire, thermoplastic multiconductor cable and high temperature braided insulated sleevings. 
Discover our wires, cables and braided sleevings
A question, an information?
Contact our team
Contact us